TravelGuides – Working culture has changed – can the public sector keep up? | Let's workflow it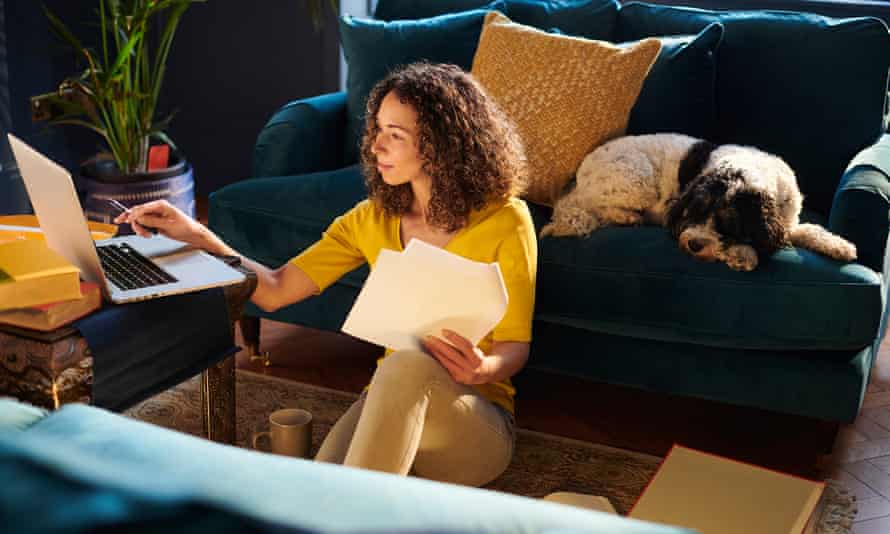 TravelGuides – Working culture has changed – can the public sector keep up? | Let's workflow it
When the pandemic hit, many of the UK's 5.7 million public sector employees took part in the largest remote working experiment in history. At the same time, many were also thrust on to the frontline of the country's response to the Covid crisis.
The need to provide UK citizens with vital public services in the midst of an unprecedented healthcare emergency required the rapid adoption of specialised IT equipment and collaboration tools, practically overnight. It was a herculean task, with a great deal at stake: the failure of vital healthcare, policing or judicial services would seriously damage the public's trust in the institutions that provide them. So how has the public sector coped with these challenges?
According to the Office for National Statistics 42% of public sector workers worked flexible hours in 2018, compared with 21% of private sector workers. However, only 3% of public sector workers reported that they worked mainly from home, compared with 17% of people in the private sector.
Given how quickly remote working was introduced, it's hardly surprising that some public sector areas found it more difficult to adapt than others, especially those that were tied to physical locations, dependent on outdated software, or whose processes were primarily paper-based. For example, a report by Healthwatch found that the pandemic has exacerbated access problems, with patients finding it difficult to book GP appointments and get treatment.
Cloud-based tools, however, have helped to maintain many services, for example, by allowing many GPs to carry out remote appointments when strict social distancing guidelines made face-to-face ones less possible.
Kam Patel, senior director of public sector UK at ServiceNow, a leading digital workflow provider, says that the cloud has also proven instrumental in the UK's rollout of the Covid-19 vaccine, mainly because it allowed organisations "to scale up without worrying about whether data centres can cope".
NHS Scotland, for instance, deployed ServiceNow's cloud-based Now Platform to support an ambitiously rapid vaccine rollout. Created in just six weeks, the vaccine management system integrated and digitised the whole vaccine administration process, enabling people to book their own appointments directly through a citizen portal.
Perhaps surprisingly, when delivering vital services during the pandemic, issues often arose from processes rather than technology.
"There were a lot of dynamics where the technology was there, but the processes needed to be firmed up," says Patel.
"In the public sector, for example, the need to have parameters [in place] to share data with employees who had shifted to home working caused complications, and prevented the public sector as a whole from utilising some of the solutions that were out there."
Guaranteeing data security has been a vital part of the shift. Uncontrolled access to public sector networks could potentially cause huge problems. "But the ability to consume the right information at the right job level at the right time is vital [for successful home working], along with access to the applications staff need," says Patel.
The need for remote access to critical information has prompted the public sector to update processes and policies. According to a global survey by ServiceNow and ESI ThoughtLab, when government agencies sent workers home, they made digitisation of IT services a priority. More than half of executives now say their data management and security systems are agile, compared with fewer than 20% before the crisis.
Collaborative IT tools, which keep remote workers connected and productive while keeping sensitive information secure, are now firmly embedded in many public sector organisations.
Tools and processes are much more effective when connected by workflows – something that ServiceNow's solutions enable. For instance, the Now Platform's AI-enabled workflows can route IT enquiries to the team best suited to resolving them, or facilitate the secure sharing of information without the need for human intervention.
As an example, the Department for Environment, Food and Rural Affairs (Defra) was able to function effectively through the pandemic with the use of the ServiceNow Customer Service Management (CSM) solution. The department's team of public-facing agents grew by 40%, all of whom used CSM while working from home. By streamlining information, processes and admin on one platform, they achieved a 50% reduction in call times, proving that it is possible to improve public service while staff are working from home.
Given such results, many public sector workers are keen for some form of remote working to continue. In its latest survey of 2,400 workers, the FDA, a public sector union, found that 97% would like to continue to have the option to work from home, with nearly half (48%) saying their work-life balance had improved.
So while the unexpected shift to home working created numerous challenges, the successful response by government organisations could mean that hybrid working is here to stay.
Empower people with digital workflows and wherever work goes, make it flow. Find out more at servicenow.com/uk
TravelGuides – Working culture has changed – can the public sector keep up? | Let's workflow it