Uncategorized
TravelGuides – 'It was like the scene of a horror movie': how Jaivet Ealom escaped from Manus Island | Books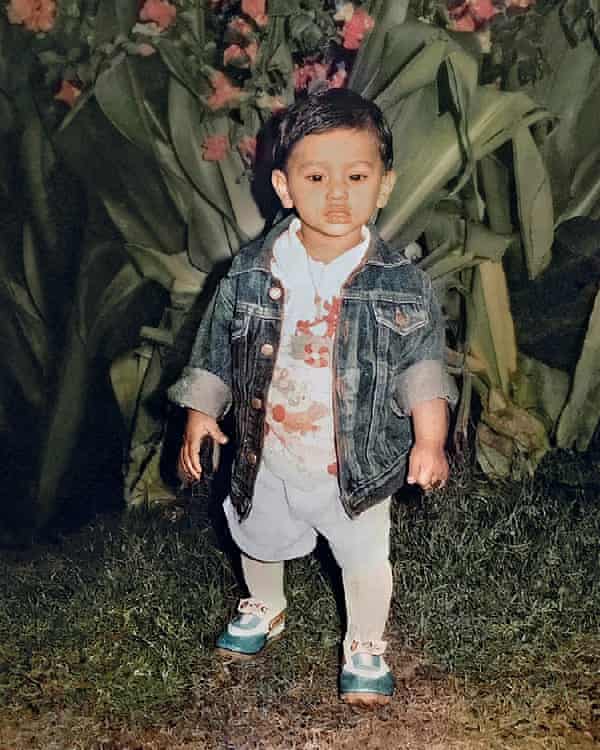 TravelGuides – 'It was like the scene of a horror movie': how Jaivet Ealom escaped from Manus Island | Books
In 2013, when Jaivet Ealom sat squeezed in a boat with different asylum seekers, he prayed, not for the first time, for a straightforward demise. They had been far from shore off the coast of Indonesia, the vessel was sinking, and Ealom couldn't swim.
Fishermen from a close by island got here to the rescue, hauling every passenger from the half-submerged vessel. Ealom was saved. But throughout the chaos, a small child fell into the ocean. "It never resurfaced," remembers Ealom. "[The mother] just screamed from the bottom of her lungs. It was traumatising."
The occasion was only one of the horrors that Ealom confronted in his lengthy path to freedom: from persecution as a Rohingya Muslim in his homeland Myanmar, to 3 and a half years internment in Manus Island, to his time residing in a homeless shelter in Toronto, the place he ultimately settled.
Now Ealom's ebook, Escape from Manus, tells the story of his journey. In specific, his six-month odyssey to flee the offshore detention centre utilizing methods he had realized from the TV sequence Prison Break, which concerned, amongst different issues, learning his guards' actions and faking his identification.
Escape from Manus begins, although, in Myanmar, the place Ealom was born a decade after the ruling navy junta spearheaded more and more barbaric controls over the nation's stateless Muslim minority.
"They were burning down whole entire villages, whole entire neighbourhoods," recollects the 28-yr-outdated University of Toronto scholar after we converse on the telephone. "That was when we collectively decided in the family that those who could leave, should."
Ealom fled to Jakarta earlier than deciding he would attempt to make it to Australia. But, as he was at sea, the then prime minister Kevin Rudd declared that any asylum seekers arriving by boat with out a visa would by no means be settled in the nation. Ealom was detained first on Christmas Island, then on Manus.
The situations on Manus had been as dangerous as Myanmar. Ealom lived in a cramped modified transport container, which roasted in the oppressive warmth. His rancid meals was full of particles, together with stones and human enamel. Locals attacked the compound, considering that the asylum seekers had been terrorists; they shot at his lodging, leaving bullet holes in the partitions, and forcing inmates to shelter behind their mattresses.
As he writes: "The prison looked and felt like the scene of a horror movie about a perverse site for human experimentation; a floodlit laboratory in the middle of nowhere."
Worse than the bodily discomfort, Ealom says, was the emotional pressure: "In Burma the torture was physical: you only feel it when you are being tortured, you only suffer when you are being chased. But in Manus it was psychological, the torture is with you 24/7."
The stress of indefinite detention, ad infinitum, led to a rash of asylum seekers attempting to take their very own lives, together with Ealom. "There wasn't even a private place to commit suicide," he says, bitterly.
In 2017, Ealom determined, as soon as once more, he should flee. He had been served paperwork stating that he would both be returned to Myanmar – and, he feared, demise or incarceration – or despatched to jail in Papua New Guinea.
The information was a wake-up name. He escaped Manus in May, partially by utilizing methods from Prison Break, together with monitoring his guards' schedules. Then, slipping away at an opportune second, he boarded a aircraft to Port Moresby.
Helping him had been individuals working inside the system. "There were good people among the guards," he says. "Some didn't realise it was this torture camp that they were signing up for."
The Manus Island detention centre was discovered to be unlawful by the PNG supreme court docket in 2016 and forcibly shut in violent confrontation a yr later. The detained males had been moved to different centres in Manus province or to Port Moresby. In 2021, about 130 males stay held in the PNG capital.
From Port Moresby, Ealom made his solution to the Solomon Islands. There, so as to get a Solomon Islands passport, he spent months perfecting how to go as a native, from studying Pijin, the native language, to chewing betel nuts, which stained his enamel a deep crimson.
Travel doc in hand, utilizing the final of his cash, he purchased a ticket to Toronto.
Ealom arrived on Christmas Eve 2018, with solely a gentle jacket for heat. He sought asylum and, after a stint sleeping on a homeless shelter ground, was lastly granted refugee standing.
"I didn't know a single person here," he says. "I didn't have any idea two days prior where Canada was. It was the only place I could buy with the money and the only place with relatively easy visa requirements. I just took a leap of faith."
It labored.
Proficient in English, Ealom is now ending his diploma and works at NeedsList, which matches the wants of victims of humanitarian crises with assist utilizing particular software program.
The assist sector "is always top to bottom", he says. "It needs to be bottom up: we [should] identify what is needed on the ground so there is less waste."
As for returning dwelling to Myanmar, "given the Rohingya situation … is not going to get any better soon, I don't see any opportunity," he says. Plus, in any case the years of ready and frustration, of ache and plotting his escape, "I am satisfied with the life I am building in Canada."
Escape from Manus by Jaivet Ealom is out now through Penguin
TravelGuides – 'It was like the scene of a horror movie': how Jaivet Ealom escaped from Manus Island | Books