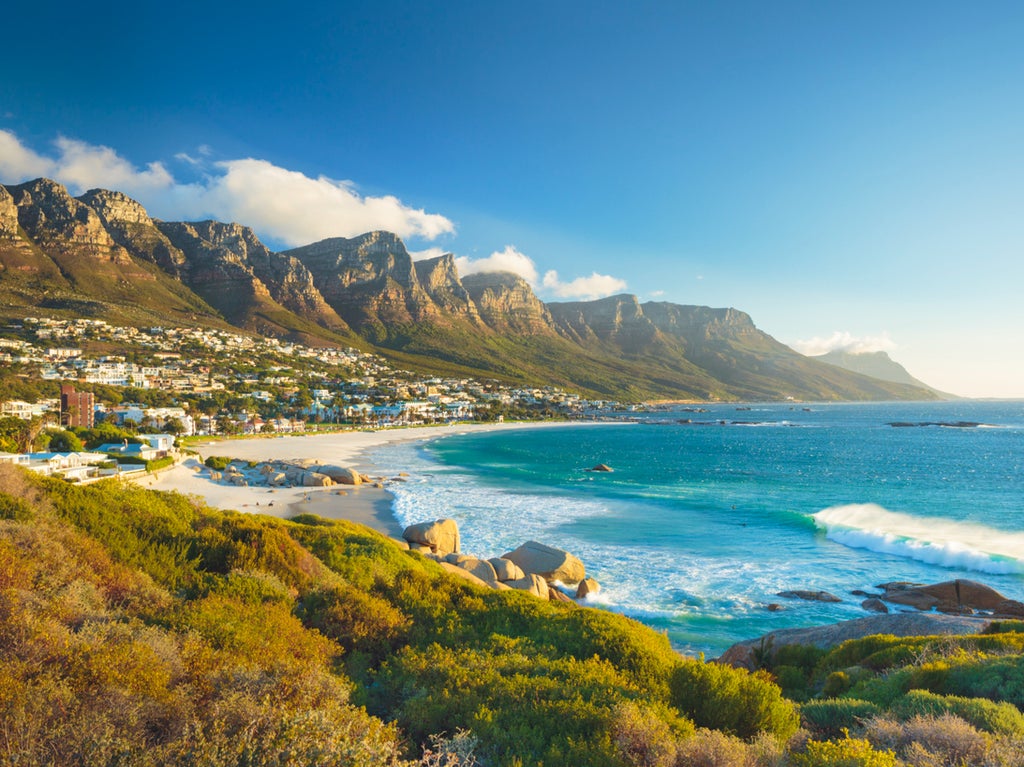 South Africa is among six African nations suddenly added to the UK's red list for international travel in response to a "significant" new variant of coronavirus.
In a shock update last night, the government announced that South Africa, Botswana, Eswatini, Lesotho, Namibia and Zimbabwe would be put back on the high-risk list from 12pm today.
A temporary flight ban has been imposed over the weekend while hotel quarantine facilities are prepared.
From 4am on Sunday 28 November, British and Irish citizens or residents arriving from those countries will have to pay to enter hotel quarantine for 10 days; all other travellers are banned from entering the UK from midday today.
British nationals arriving from the six countries between midday Friday and 4am Sunday, or who have been in these countries within the last 10 days, must quarantine at home for 10 days and take NHS PCR tests on Day 2 and Day 8, even if they already have a lateral flow test booking.
It is yet another in a long line of devastating blows for the travel industry.
Julia Lo Bue-Said, chief executive of the Advantage Travel Partnership, said: "We all accept the government must make decisions in the interest of public health.
"However, some 20 months into the crisis, and six weeks after taking South Africa and its neighbours off the red list, it just feels like deja vu.
"The communication process is a shambles – relying on a tweet from the health secretary is no way to update the public."
Follow all the latest updates below:
1637920313
Covid data expert Tim White to answer your questions live
Tansport Secretary Grant Shapps said today there are concerns that the new coronavirus variant could "defeat the vaccine" – and the travel red list has been reinstated as a result.
Mr Shapps said there is apprehension about the "very fast" spread of the new variant, commending ministers' quick decision to add six countries to the high-risk list.
But what does this mean for infection rates around the world and what is likely to happen to travel restrictions over coming weeks?
Tim White, the Covid data analyst who tweets as @TWMCLtd, has trawled through the genomic sequencing records held by Gisaid, the worldwide database, with a focus on variants of concern.
He will be on hand to answer all your latest travel questions around the latest announcement and what might happen to the traffic light system in coming weeks during a live 'ask me anything' event being held today (26 November) from 5pm.
Click below to submit your question:
Helen Coffey26 November 2021 09:51
1637919816
Travel industry fury at southern Africa ban
Travel industry figures have responded angrily to the reinstatement of the "red list" for South Africa and five neighbouring countries.
South Africa's foreign minister, Naledi Pandor, described the flight ban as "rushed".
She said: "Our immediate concern is the damage that this decision will cause to both the tourism industries and businesses of both countries."
Paul Goldstein, a travel guide and photographer specialising in Africa, said: "Yet again the ephemeral spectre of variants is wrongfully destroying tourism in southern Africa.
"Already headlines are painting with the broadest of regional brushes – so it is not just the six nations that will be affected but the whole continent."
Helen Coffey26 November 2021 09:43
1637919211
Good morning, and welcome to The Independent's travel liveblog. We'll be covering all the latest red list travel updates throughout the day.
Helen Coffey26 November 2021 09:33