Tough requires Australia to enable even fewer individuals to return house till extra Aussies are vaccinated.
NSW chief well being officer Dr. Kerry Chant pours her English breakfast from a pot sporting a coronavirus tea-cosy – purple, spherical and fluffy with blue wriggly legs. 
The 'COVID-cosy' was knitted by a colleague's mum who needed to assist in some small manner. Dr Chant loves it – she wants to retains her enemy close.
Right now, her enemy – and ours – is just too close for consolation. The Delta variant has NSW, QLD and the Northern Territory in lockdown and all Australia on purple alert.
See additionally: Awkward actuality about post-lockdown journey
All as a result of one mask-less man drove COVID-carrying worldwide flight crew on June 15, then spent the weekend in Sydney's east fouling everybody's air.
Victorian Premier Dan Andrews is a politician with a backbone (albeit a busted one). He's clearly had time to assume throughout his restoration and, in his first interview again, demanded we limit worldwide arrivals till our vaccination numbers spike. 
Like us, Dan desires to unlock state borders and begin us holidaying at house once more. But Andrews reckons we want 70-80% of Aussies immunised earlier than we threat a contemporary breach from a global traveller burping COVID below a lodge door. 
He factors to two nations who screwed up their preliminary response to COVID -19 however discovered from the error. The UK is now 48.7% vaccinated and the US is at 47%. 
Even Queensland Premier Annastacia Palaszczuk – who nonetheless reckons her messy Maroons have been robbed in Origin 2 – agrees. Unlike Victoria, which to date has no new transmissions, her Banana Benders are once more below siege with new circumstances.
With simply 4.7% jabbed, Australia dodged the primary wave however swam right into a shark. The drawback wasn't demand however provide. Citizens and states have been crying out for the vaccines (nonetheless are) however the Federal Government didn't see the large fin coming.
Call The Ghostbusters. Delta has left the constructing and Australia is getting slimed. 
Today an emergency cupboard assembly agreed to ban isolating home travellers from quarantining close to high-risk worldwide travellers. It's a great begin.
And there are many causes to be hopeful. For one factor, the vaccine works.
At the now-infamous West Hoxton Birthday Party, six healthcare employees who attended walked away with only a bellyful of Fairy bread and Fanta. But 24 unvaccinated company weren't so fortunate – they took house a lolly-bag filled with COVID.
Meanwhile, on Cronulla Beach, PM Scott Morrison drinks from the Tiki mug he picked up on the Hawaiian vacation he took whereas bushfires smoked Australia. Then he passes it to Health Minister Hunt who sips it too (with out sanitising).
Every time ScoMo smacks his lips and infers: 'We've acquired COVID below management' I see him guzzling 'Deny-Ale' like Bob Hawke used to neck beers on the cricket. 
Fact is, Morrison's 'she'll be proper' perspective has bitten Australians on the bum. Instead of doubling down on the dumb luck of being an remoted island whose Premiers shut borders on the first whiff of COVID, he snoozed on vaccination.
Now Dan and Annastacia reckon we've acquired to deny 36,000 ex-pat Aussies return passage till we make like producers on The Voice, and get Delta below management.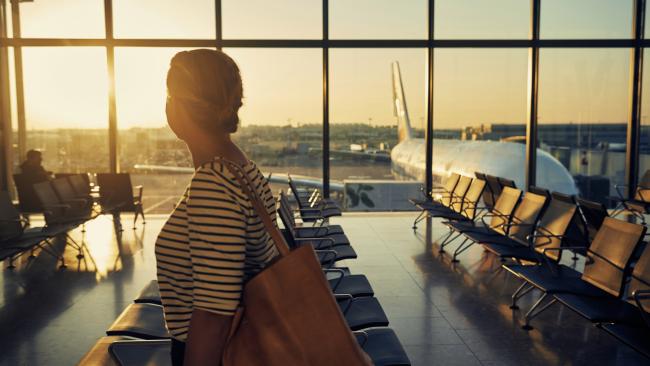 Yes, it hits the heartstrings onerous to deny them secure sanctuary however we should all put Australia first. For all our sakes they should be locked out whereas we lock down. 
Let's maintain our abroad mates close. But let's additionally do as Dr. Chant does each time she has a cuppa – and maintain our frequent enemy nearer.
See additionally: 
What is crucial journey in NSW?
Can you get a flight refund due to Covid?
Road rule no-one is aware of about vehicles